Mug heat press CHP-MP60DA
With four heating elements with a diameter of 6-7.5 cm and 7.5-9 cm, small and big latte elements
Elérhetőség: 11 db készleten
Kód: CHP-MP60DA

Elérhetőség: 11 db készleten

Best Versatile Mug Press Machine for Straight & Latte Sublimation Mugs. Can accommodate 6oz, 9oz, 11oz, 12oz, 17oz mug & steins travel mug, latte mug, etc all standard sublimation mugs could be transferred by this mug heat press machine. Manual type, side plate and bottom plate are made of metal make this mug heat press machine more stronger and stable.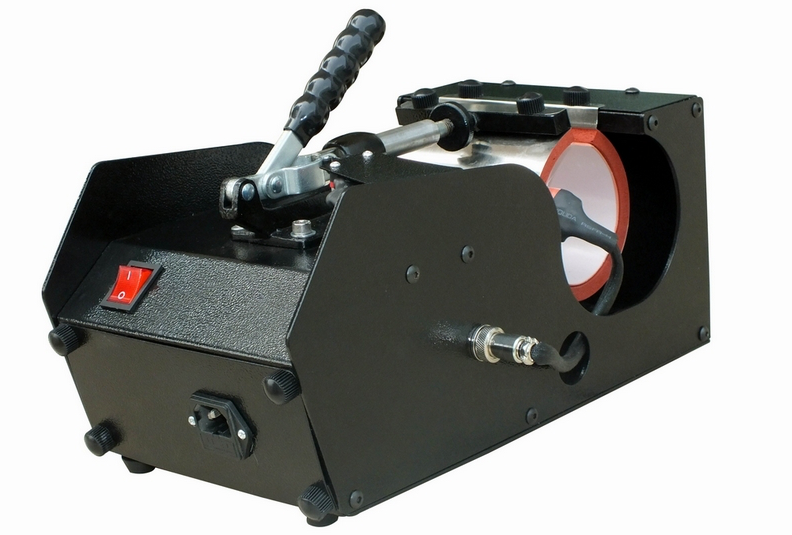 The mug heat press machine with simple structure in linear type, easy in installation and maintation. Multifunction of this mug heat press machine is the most attractive characteristic for most of the customers. Mug heat press CHP-MP60DA is sold with with heaters for 6-7.5cm and 7.5 to 9 cm diameter mugs.

Class A heating elements:
However, the most significant asset of this heat press is the heating elements used. The material from which they are made is made in the USA. Unlike conventional elements with a bunch of bent wires, these cuffs are made with a preformed matrix of flat steel conductors. This solution ensures not only better heat distribution but also two to three times longer service life.
Heating element: 4 pcs.
Diameter: 6oz, 9oz, 11oz, 12oz, 17oz mug & steins travel mug, latte mug,
Control unit: GY-04
Voltage: 120V / 220V
Power: 300W
Adjustable time: 0-999 sec.
Maximum temperature: 225 ° C
Temperature measurement accuracy: ± 0.5%
Package dimensions: 47*31*36cm
Packaging weight: 8.84kg