Mug Heat Press SE-CHP500B
Manuálny hrnčekový termolis s 5 samostatne nastaviteľnými jednotkami
Elérhetőség: ✉️
Kód: CHP-MPA500B

Elérhetőség: ✉️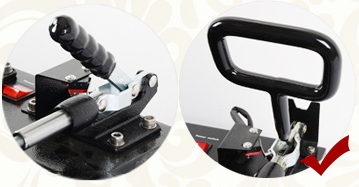 Update 5 in 1 Cup heat press machine The most efficient cup heat press for high volume work. Five cup heaters controlled by five timers and five thermostats. You can transfer five cups with this mug press at the same time. Stable in terms of quality and & sturdy welded steel structure, easy to adjust. Presses for heat transfer they are the perfect solution for small businesses, they include heat transfer papers. This cup heat press machine you can transfer your images to T-shirts, jeans, pillowcases, puzzles, mouse pads, ceramic tiles etc. on any flat surface.
Features: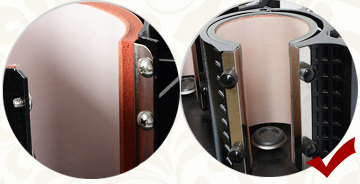 Stronger handle: Innovative handle structure. Make the printing machine hot easier, stronger
Good quality cup heater: More robust mug packaging machine with more uniform pressure, large screws to facilitate heat exchange
Interchangeable mug heater: Can be used on both 11-ounce and 15-ounce sublimation cups
Additional machine feet: Easier to use with added feet on the cup heat press machine, easier to move and transport
Class A heating elements:
However, the most significant asset of this heat press is the heating elements used. The material from which they are made is made in the USA. Unlike conventional elements with a bunch of bent wires, these cuffs are made with a preformed matrix of flat steel conductors. This solution ensures not only better heat distribution but also two to three times longer service life.
Machine Type: Manual, 5-in-1
Mug Heater: Dia.7.5-9.0cm for 11oz Mug (Dia.6-7.5cm for 6oz,9oz,10oz etc Mug possible)
Controller: 5 Individual Digital Temp & 5 Timer& 5
Independent circut systems
Voltage: 120V/ 220V
Power: 1500W
Time Range: 0-480 sec.
Maximum Temp: 225 C
Temperature Accuracy: ±5 C
Packing Size: 93 * 45 * 37cm
Gross Weight: 29kg