Heatpress CHP-SEN20A
Kvalitný, mimoriadne masívny termolis pre nasadenie s vyššou mesačnou záťažou. Je vybavený automatickým otváraním a vytiahnuteľnou spodnou platňou.
Elérhetőség: 13 db készleten
Kód: CHP-SEN20A

Elérhetőség: 13 db készleten

This sublimation printing machine has been crafted with the highest grade components professionally. The automatic function allows your hands free during the whole press working. With the rotating knob, it is easy for you to make the pressure setting before, during or after your heat press procedure . As soon as the pressure has been adjusted, the balance springs on the top platen provides even pressure throughout – which ensure good transfer quality (always come out even, and without any pressure spots). Once the timer expires, this auto-opening simple senko heat press will open itself automatically, that means you have more enough time for other works.
A special feature of the heat press is that the upper plate can be stopped at a distance of about 0.5 - 1.0 cm above the lower plate. This function can be used, for example,for drying themes after printing in "Direct to Garment" printers.
Features: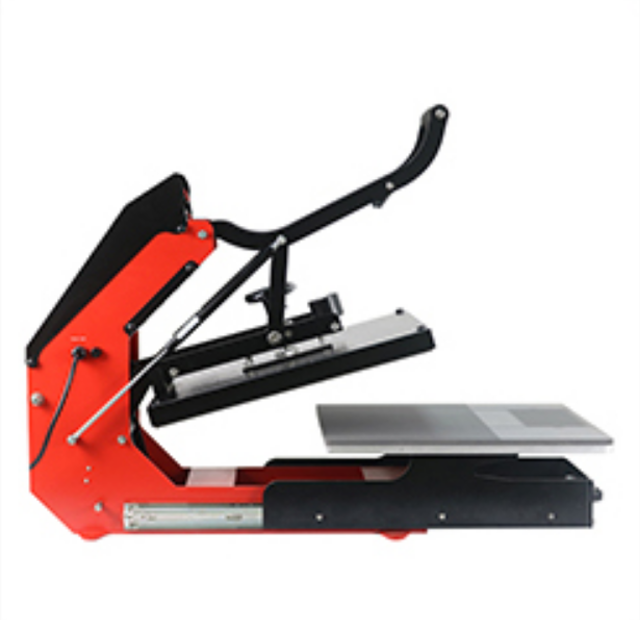 Solid steel welded framework
Digital Temperature & Time control
Automatic electromagnetic operated pressing
Silde-out press bed for easy layout
Automatic Alarm,Temperature & Time recycle
Open Automatically when the time's up
Easy-to-operate & High efficiency
hower function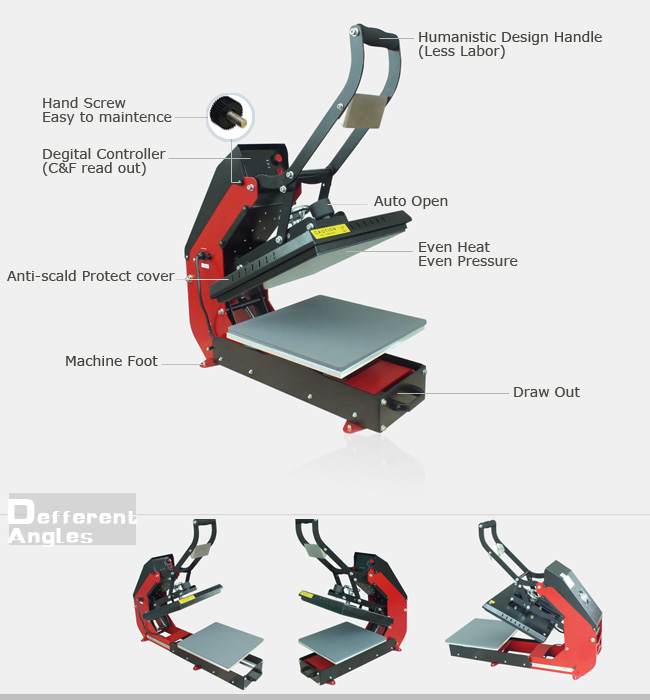 Machine Type: Auto Release, Clamshell
Platen Size: 16''X20'' (40*50cm)
Under Plate: Draw-out & Fixed
Controller: GY-04 Digital Time & Temp. Control
Printable Articles: Up to 15mm Thickness
Opening Angle: 25 degrees
Gas Spring Control: Yes
Voltage: 120V/ 220V
Power: 1.6KW/ 1.8KW
Time Range: 0-999 sec.
Maximum Temp: 225 C
Temperature Accuracy: ±5 C
Packing Size: 90*55*76cm
Gross Weight: 63.05kg